This is SOS Children's Villages is a brand positioning campaign that describes and visualizes the worldwide work of SOS Children's Villages. The toolkit comprises key messaging documents, dissemination guidance and more than 40 video assets grouped in multiple content streams to target different audiences or tailored to specific dissemination channels.
My contribution: In my role as Multimedia Producer I was heavily involved from the concept phase to final delivery of the entire project including collaborative concept development, production planning across five continents, filming of about 80% of the footage, editing, collaborative script writing and strategic dissemination on a variety of channels including major social media platforms.

This is SOS Children's Villages: Global brand positioning video showcasing what SOS does, why they do it and how they do it.
What we do: Five features covering core areas of the organization's work in more detail.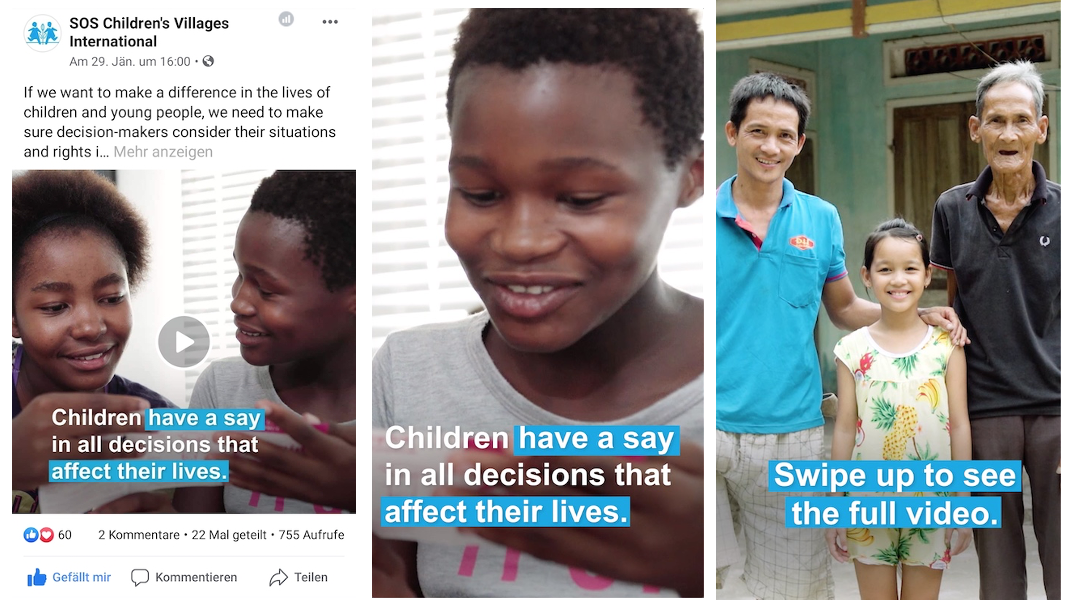 Social Media Snippets: Short mobile first videos to promote key messages of the main film on a range of social media channels.
Voices of SOS Children's Villages: A collection of more than 20 videos showing the diverse world of the organisation through the voices of people who work in, benefit from and support the programmes. To make sure the people who appear in the main film or deep dives have their voices heard.